Hi, my name is Simon Bird, I'm an artist that draws inspiration from the oddities of cultural diversity through interactive art projects like group paintings, animation and film.
---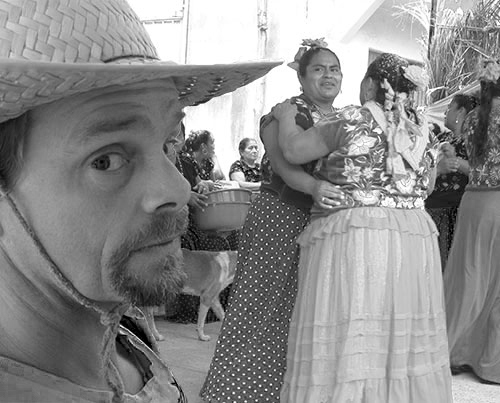 After art college I tried to escape the responsibility of getting a proper job by travelling around the world. This went on for the next twenty-five years!
On my adventures I encountered various indigenous tribes and my painting became focused upon their struggles to adapt to an ever modernising world. This led me to develop a more open and less inhibited approach to art.
More recently I have been experimenting with animated documentary film making, and also doing some writing and sketching about alternative social structures.
I am from the Jurassic Coast of Devon in the UK.
Contact
Email: simoncbird@hotmail.com
Facebook: travelartistsimonbird
Twitter: @TravelArtistSB
Instagram: @travelartistsimonbird
You Tube: travelartistfilms
Goodreads: travelartistsimonbird
Amazon author: travelartistsimonbird
---