Compared to the world of skinny fashion models and media ruling the way women should look and behave, the Isthmus Zapotec culture of southern Mexico is a land of free thinking entrepreneurial warrior women.
Buy now on Amazon.co.uk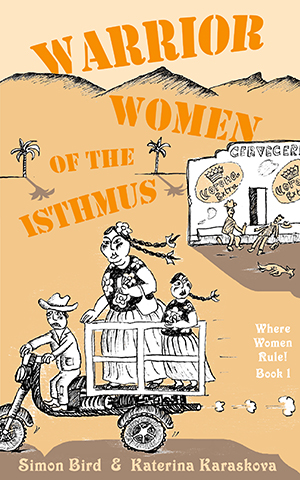 Tehuanas, as they have become known, run the markets, manage the family purse, and are generally regarded – even by the men – to be the more intelligent of the sexes. During the course of history they have inspired artists, intellectuals and politicians, and risen to the status of national icon of Mexico.
I feel there are definitely some lessons we could learn from this culture, not least how to break free from the mould others create for us.
Join us on a quest that delves into the structure of family and social hierarchy to find a real-life matriarchy!
---
Watch the book trailer…
---
Share this page / add reviews:
---
Culture facts:
Location: Isthmus of Tehuantepec, southern Mexico.
Population: Roughly 500,000, but only 100,000 speak the local Isthmus Zapotec language. An unidentified number have migrated to the USA, and 83,000 live in other parts of Mexico.
Religion: 80% Roman Catholic mixed with pre-Hispanic beliefs, 20% Protestant.
Status of the group: According to the Mexican constitution all indigenous groups, including the Isthmus Zapotecs, have rights to preserve their own language and traditions.
---
Matriarchal features:
Wives look after family money and govern the household.
Women dominate business at the markets.
Women are considered – even by men – to be the more intelligent and rational of the sexes.
Women often play an active role in political movements and rebellions.
---
Ebooks in the Where Women Rule series:

---
Latest posts from the Where Women Rule BLOG:
---
Follow me:  Facebook  Twitter  Goodreads  Amazon-author