Originally a six month trip, but quickly turned into a year, because I got hooked!
---
Bathers on the Ghats
Washing in the filthy holy water of the River Ganges not only purifies the body, but also ups the chances of ending the cycle of death and rebirth – thus freeing the soul to a higher existence. I also went in for a dip, just in case there was any truth in it. I didn't, however, duck my head under the water, or swill any of it around in my mouth. So, I guess, I will never know its real healing properties.
---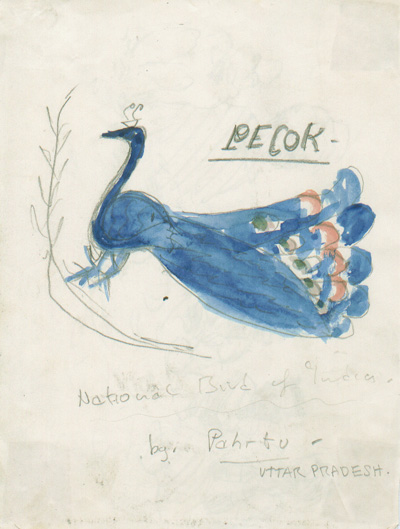 The peacock is the national bird of India.
I found that most people knew how to draw them.
---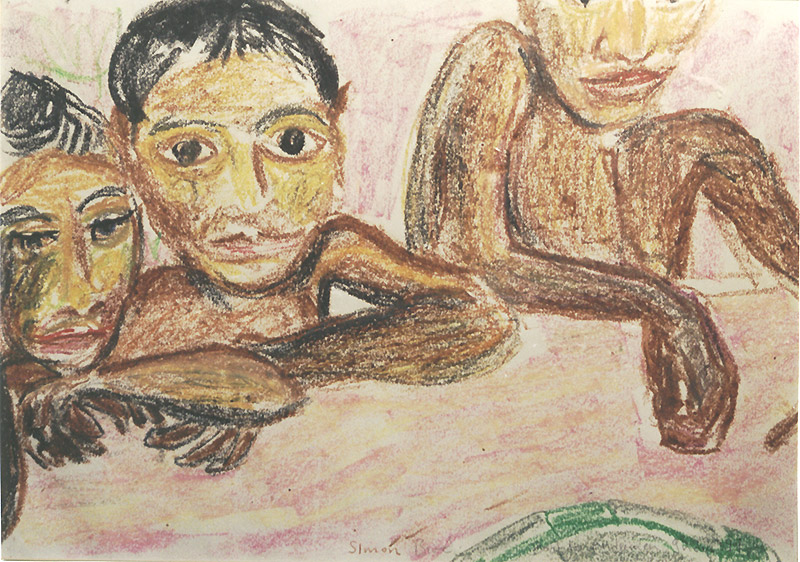 Street kids in Madras
Now called Chennai, but still as hot as an Indian Madras.
---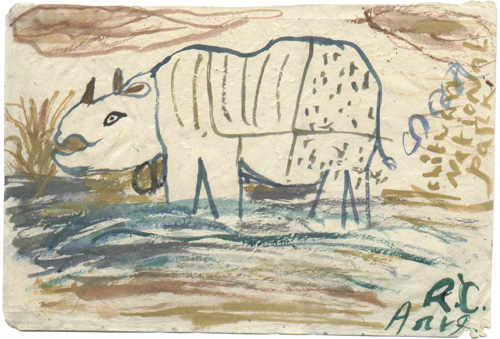 A Rhino by kids from Chitwan National Park, and below a boy riding a cow while looking at an aeroplane.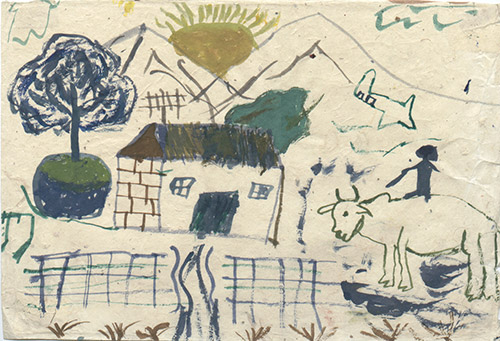 ---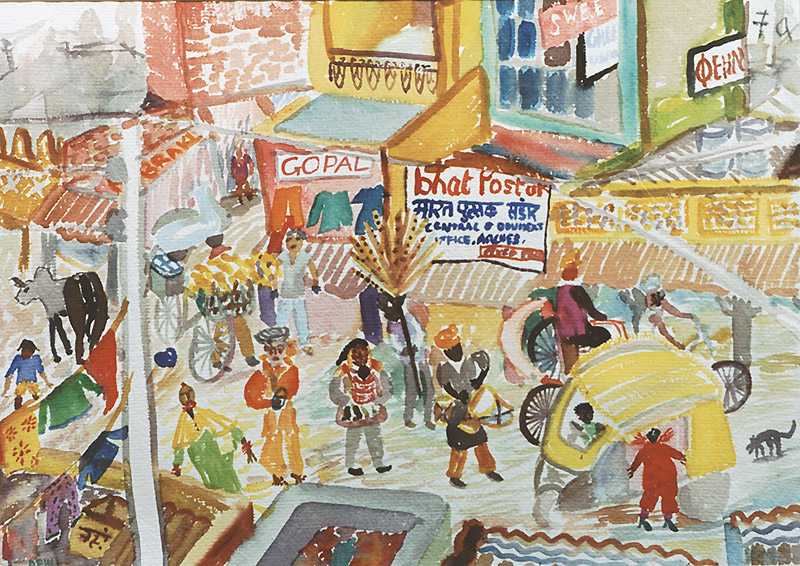 Paharganj
The Main Bazaar in Delhi is the hub of activity for tourists, traders, street food seller, and of course the odd cow and other farm animals!
---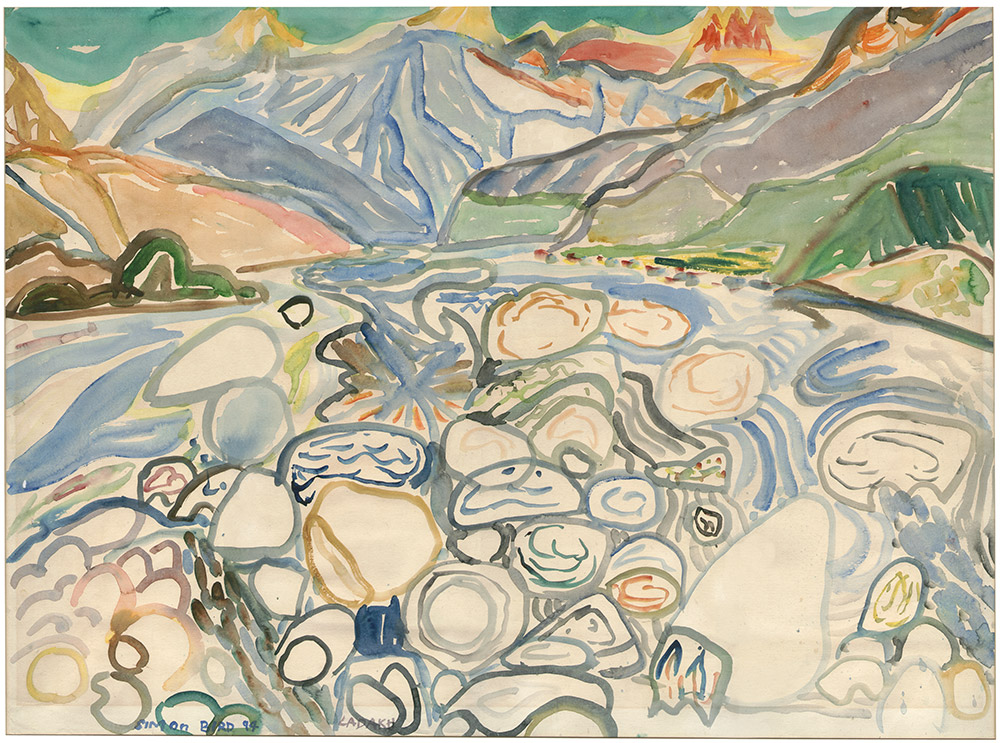 Neubra Valley view
A vast U-shaped glacial valley near the Pakistan border made for a good slightly abstract landscape.
---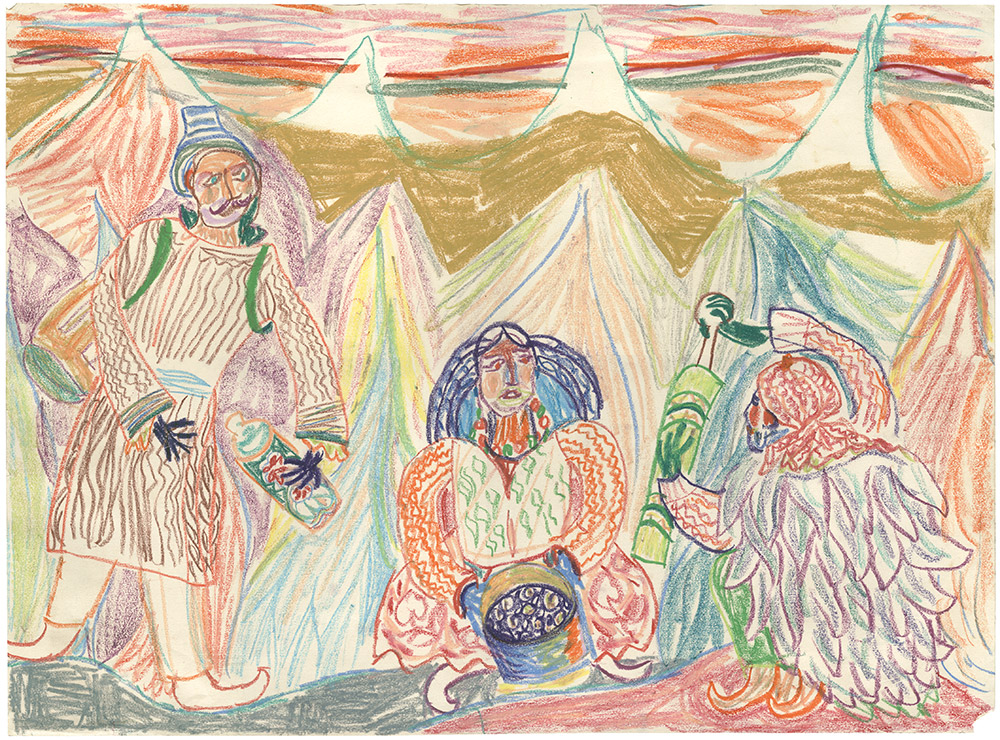 Pilgrims
Returning on foot from Nubra Valley, a three day walk with pilgrims.
---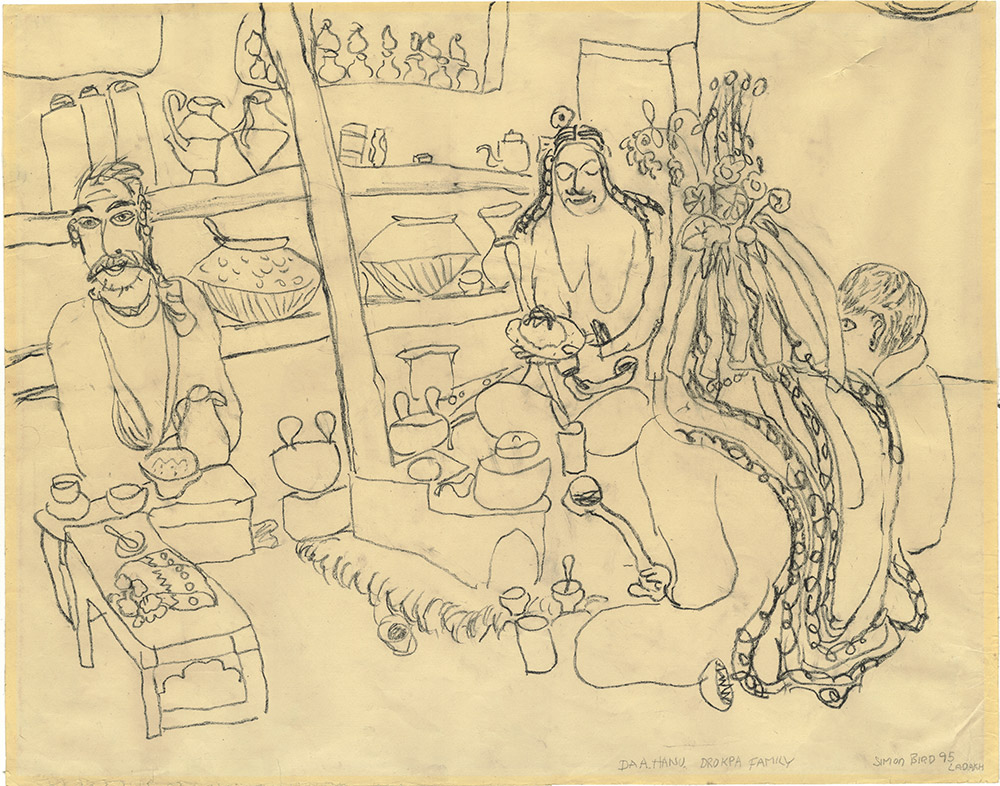 Drokpa Family
, Da Hanu valley.
Similar to Ladakhi people, but the Drokpa have a lighter skin, straighter noses, and speak a slightly different language. Some say they are remnants of Alexander the Great's army.
---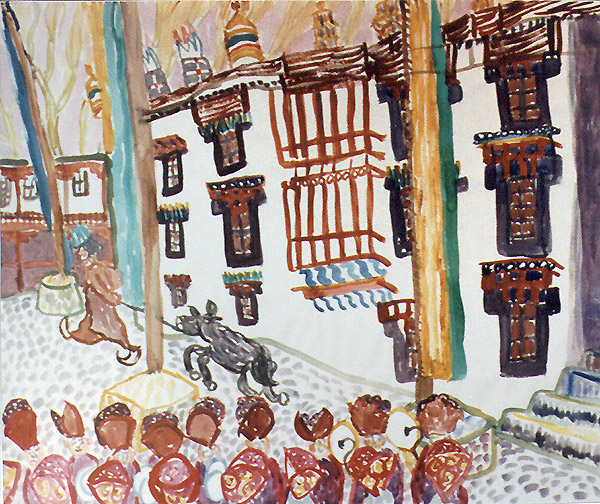 Buddhist Festival

Donkey not allowed in Buddhist Festival!
---