---
Our new stop-motion animated film is near completion…!
It features the wonderful and diverse Jurassic Coast World Heritage Site, some strange animated creatures, our 1 yr old and some techno music.
The film covers five beaches and also some zooming around the Universe. Here is a sneak preview of some of the highlights…
---
Space Baby Official Trailer
---
Synopsis:
Stella, a space baby from a far away planet, receives a message in a plastic bottle asking for help! She travels all across the Universe to the Jurassic Coast on Earth to find out who sent it. There, she encounters all kinds of strange fantastical creatures and speaks to the local guardian face of each beach. Slowly she pieces together the disturbing problems of the coast. How rubbish and pollution is affecting these creatures' lives – transforming them into mutants, bandits, fashion fiends, and even dragons!
Stella then realises there is only one course of action she can take to save the planet!
---
Written and directed by Simon Bird & Katerina Karaskova.
Stella played by Mirabel Bird – voiceover by Zandile Moyo-Bird
Sound track by Bisab (Simon Lee) ' Recycling the Void '
---
How we made the film:
In the summer of 2018, my girlfriend and I set aside 3 months to make a film with our 1 yr old. We lived in a caravan atop the cliffs of the Jurassic Coast and wandered the beaches looking for inspiration.
It wasn't long before we settled on a film about the environment. Sometimes we found disturbing amounts of rubbish washed up, especially away from the tourist sites.
We then let our imaginations run wild and constructed a narrative with all sorts of fantastical creatures, which of course, would be animated using the beach rubbish!
Mirabel – our 1 yr old – was afraid of the waves at first, but after a few days she got used to them, and loved throwing pebbles into the sea. This you will see often in the film!
We utilised her natural inquisitiveness, and as well as film we also captured her with still photography, which we could then easily paste into the animation. For deciding on the exact locations, we let Mirabel run about on the pebbles, sand, rocks and into pools- which lead us to many of the places we used for the animated sequences. Filming the video sections were a little problematic, as there is no controlling a little toddler. So often we just had to be patient. Sometimes though, we were rewarded by her spontaneously taping a rock with a stick, or throwing a shell into a rock pool, which for us, created an extra special moment of magic.
During the whole process of film making, the most important thing we had reminded ourselves of, was that we were sharing the discovery of the beach with our little one, and to enjoy all the fun that goes with that.
---
Living in the caravan.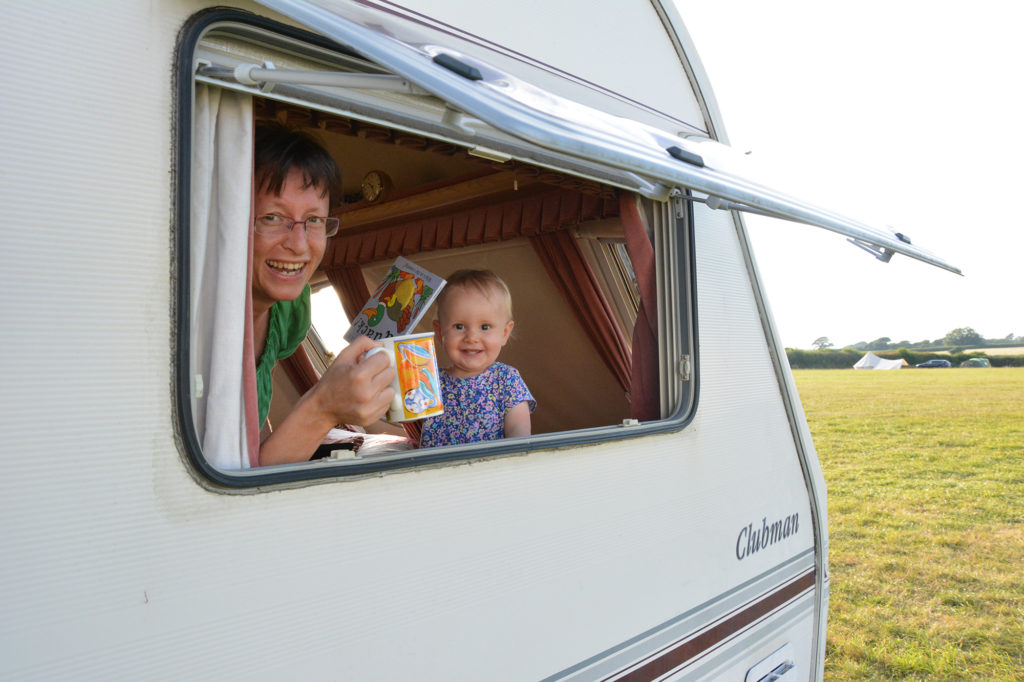 ---
Making a few final adjustments.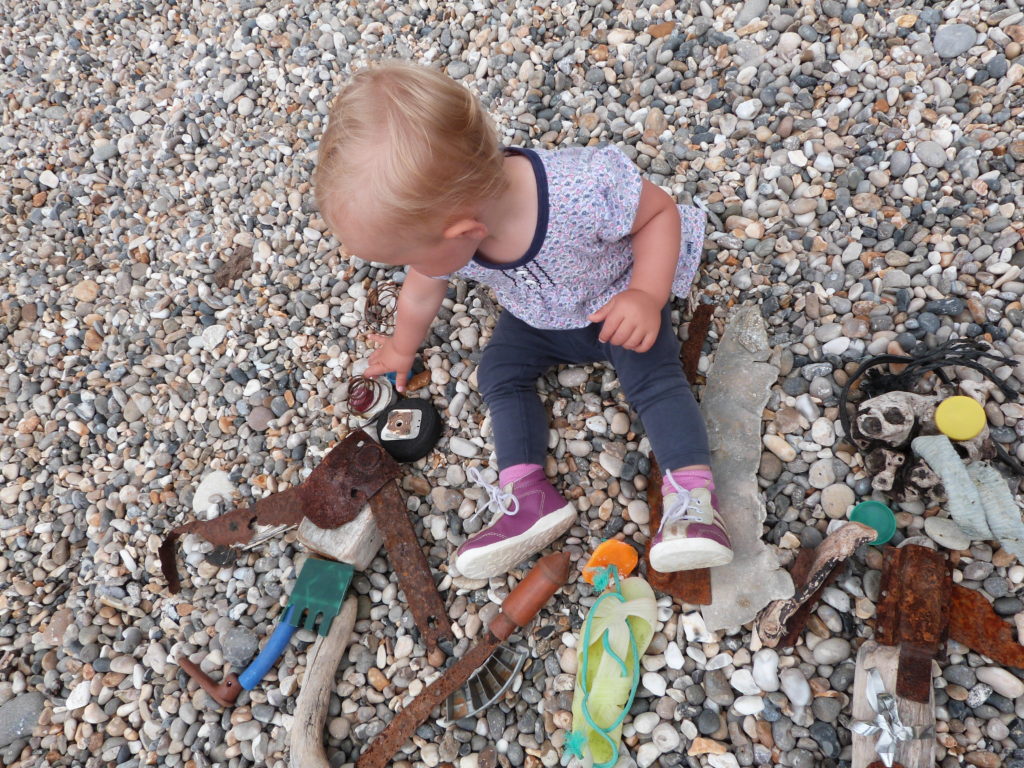 ---
Creating stop-motion animation on the beach.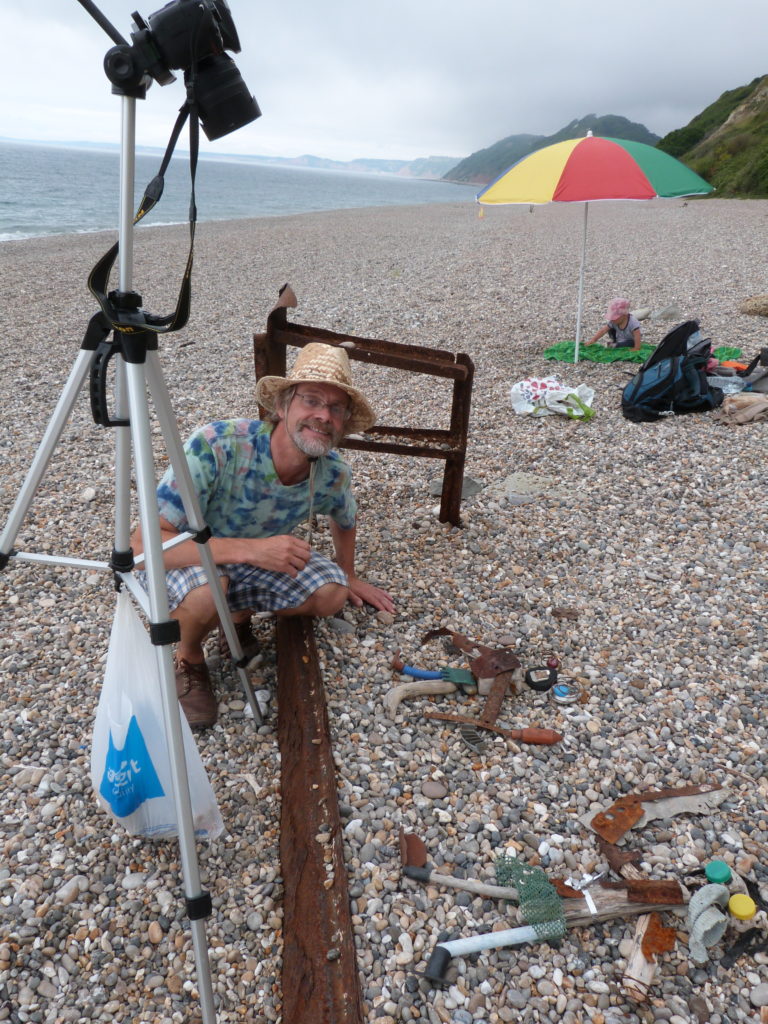 ---
Collected beach rubbish for the film, which we later recycled.