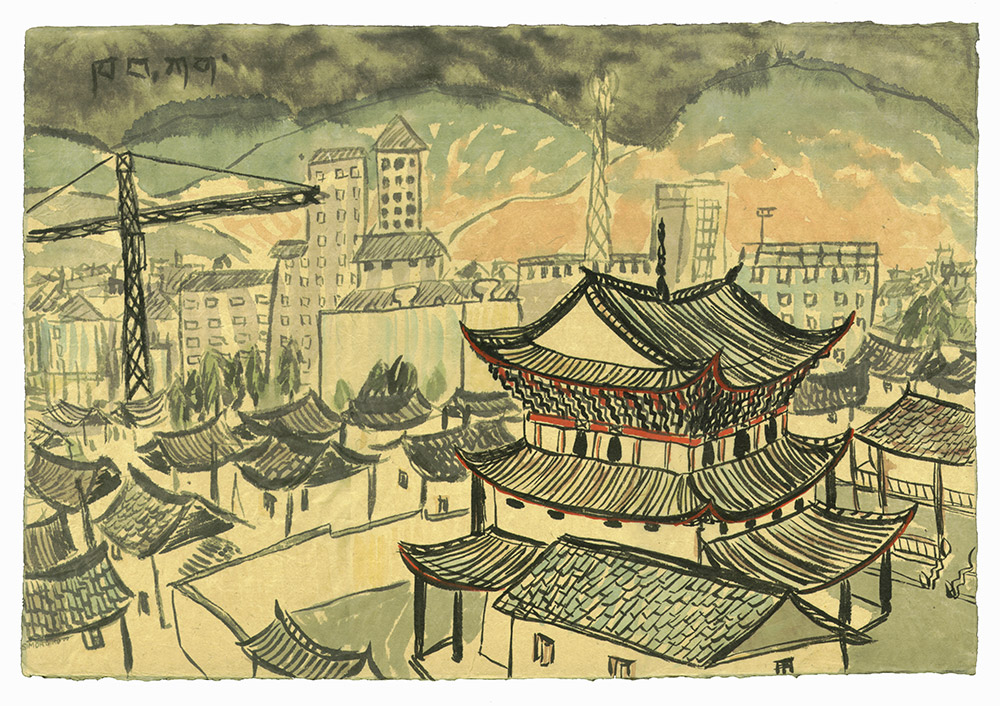 Zongdian town
, Yunnan.
Zongdian lies on the former Tibet/China border and is currently in the process of being modernised – Chinese style! This picture depicts the clear line of destruction as new buildings crush old with seemingly little respect for traditional Tibetan heritage.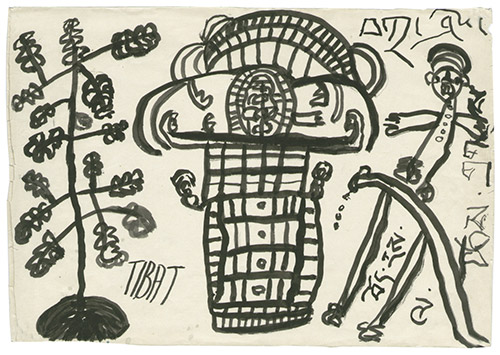 Showing sections of a monastery by a local monk.
---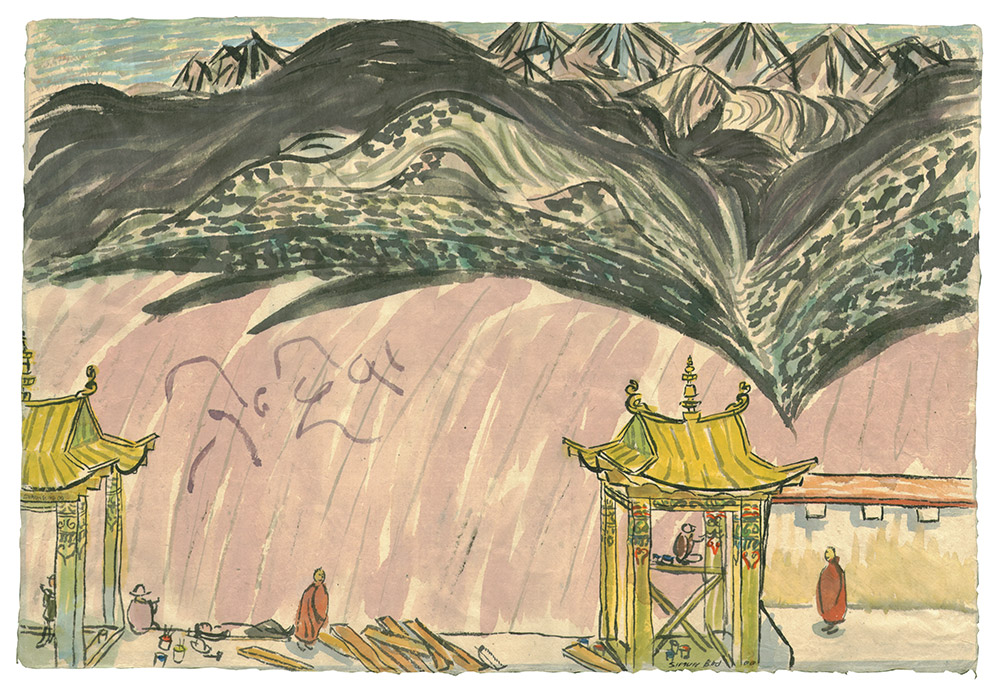 Xiencheng monastery
, Sichuan.
Recently Tibetans have been allowed to re-build their monasteries. This one will be the third largest in China when it is finished.
---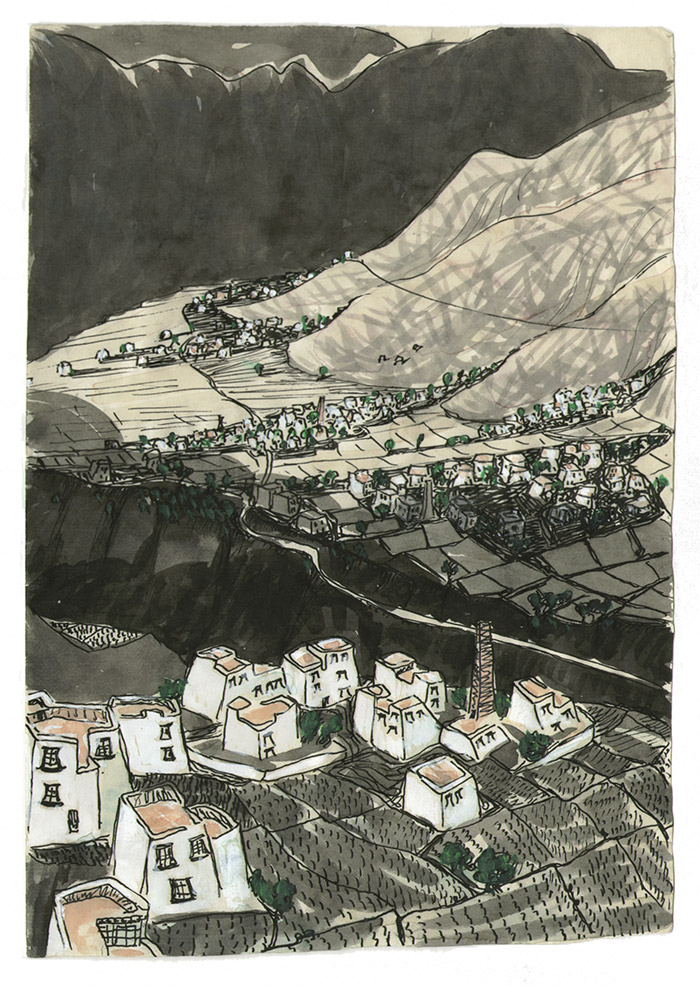 View from Xiencheng
, Sichuan.
Showing white painted houses made from compressed earth.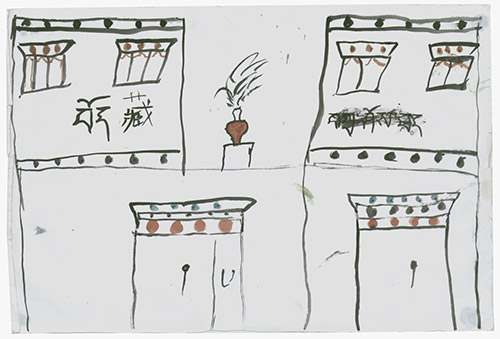 A local drew his own house for me.
---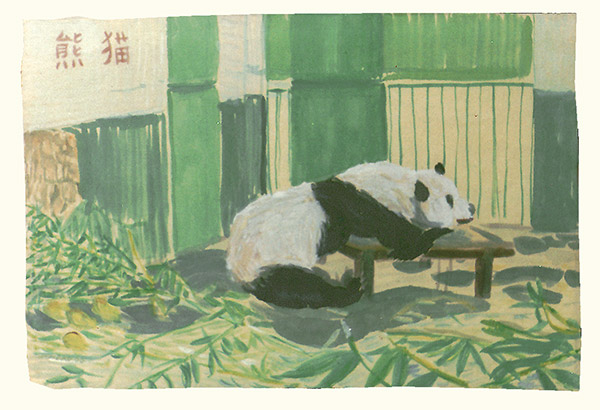 Panda
, Chengdu Zoo, Sichuan.
Between visits to the dentist, I went to see my new friend Mr Panda a couple of times.
---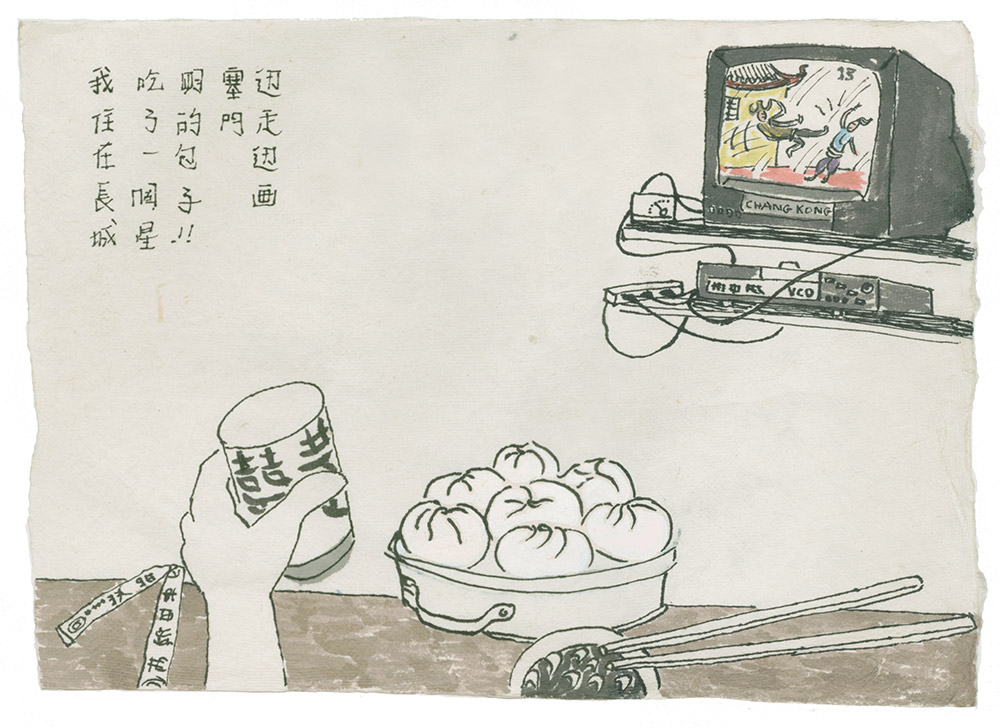 Poudsa, Xiencheng, Sichuan.
Eating in China was great, especially when there were good martial arts films going on at the same time!
---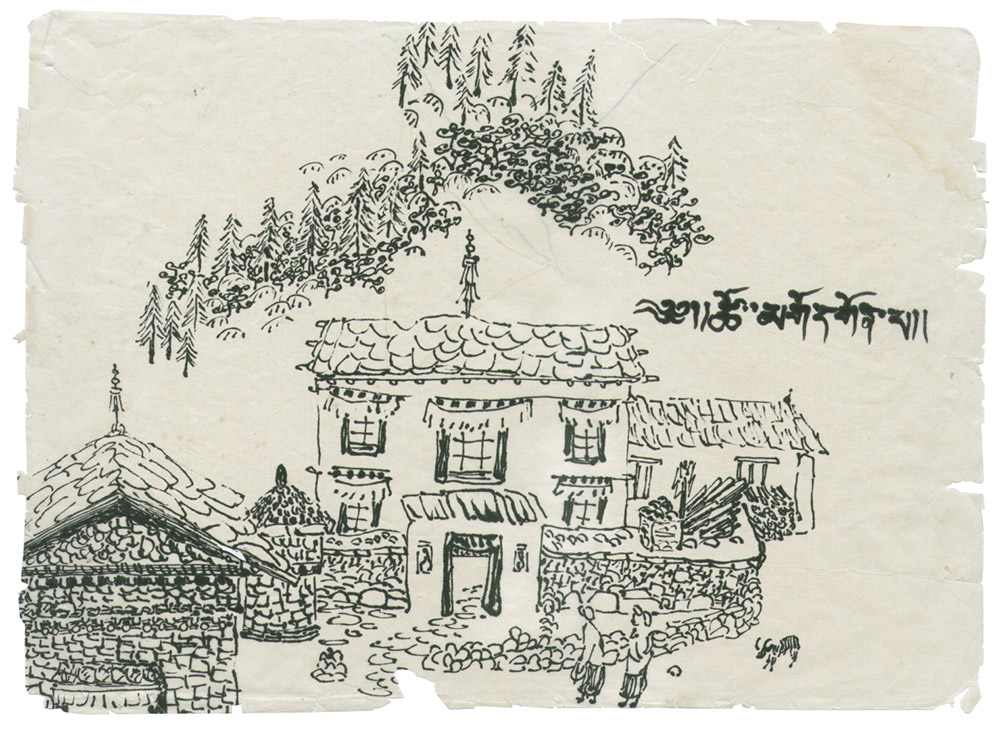 Gongashan monastery, Yadding, Sichuan.
Sketch is signed elegantly by the elderly head monk.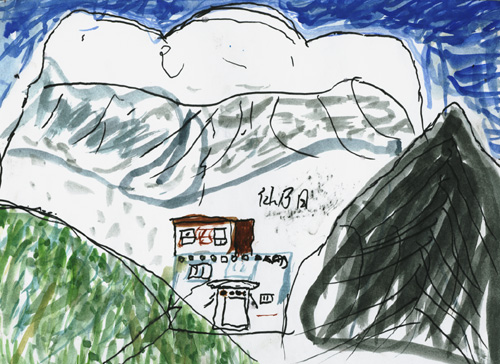 Picture by younger monks of the monastery.
---