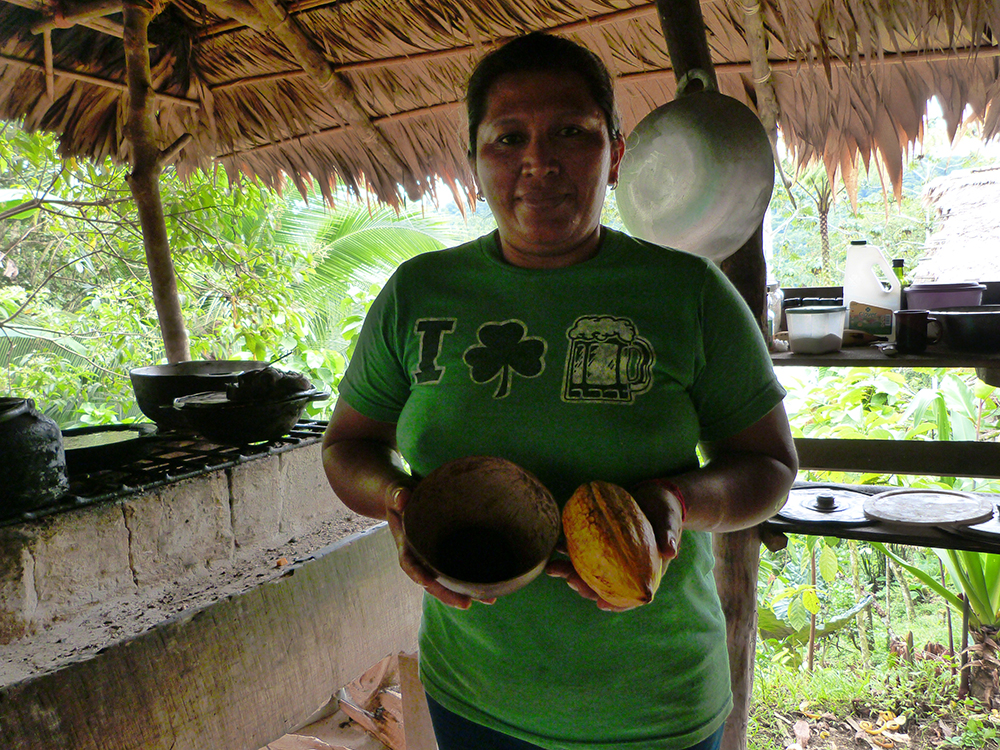 Bribri lady and home grown cacao just before she makes us a delicious hot chocolate.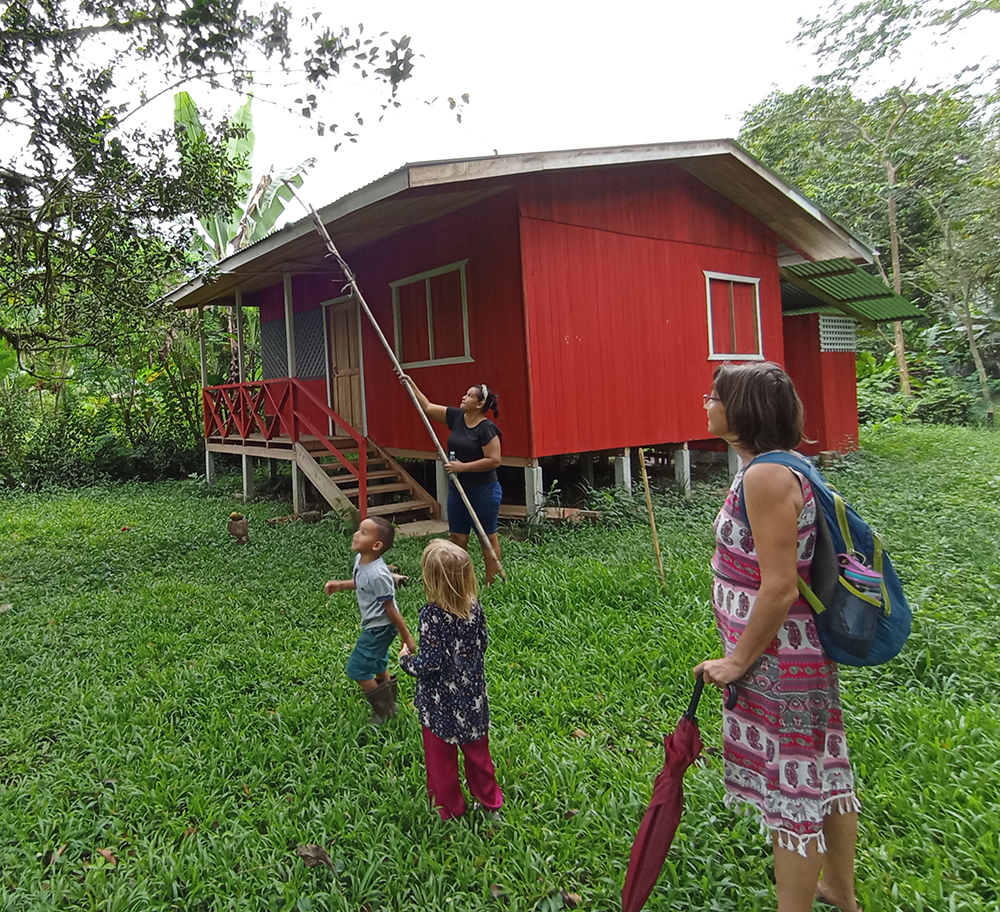 Bribri are a matrilineal group and have their own rich tropical reserves, which you can only own property on, if you can trace your lineage from your mother.
Facts
Location: 4 indigenous reservations in the districts of Talamanca and Buenos Aires, Costa Rica.
Population: Between 10 – 35 thousand.
Religion: Most Bribri are either Catholicism, Protestantism, and or Bahai. Some have returned to the traditional Bribri Shamanism, which is closely linked to their deep connection with nature.
Language: Spanish and the native Bribri language.
Tribal status: The Bribri live in semi-autonomous indigenous reserves. Each member of the Bribri tribe must have a traditional clan name that is inherited from their mother. If he/she does not have it, then he/she is not considered Bribrí, and so, cannot own land within the reservation.
Matriarchal features
Children belong to the mother's clan (matrilineal name).
Mothers pass property to their children (matrilineal inheritance).
Only women are allowed to prepare the ritual cocoa drink.